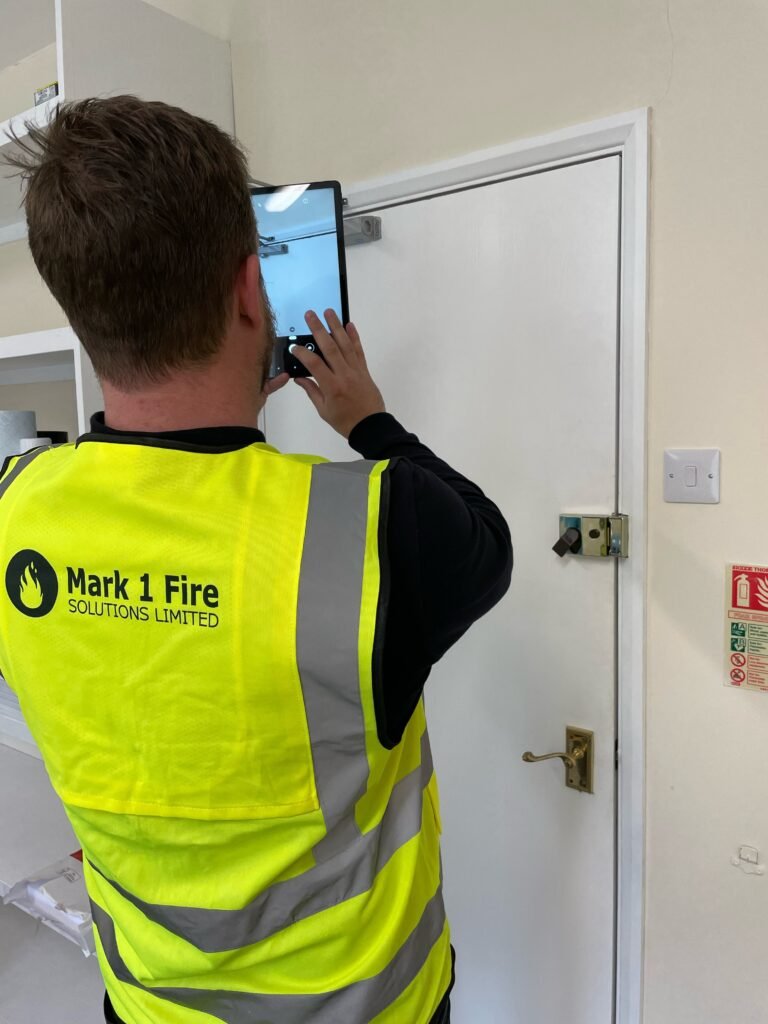 NATIONWIDE, DETAILED SURVEYS
Mark 1 Fire Solutions offer a fully accredited, third-party inspections for passive fire protection and fire doors.
Our experienced team provide detailed surveys nationwide, to buildings of any size and for a wide range of different sectors, using Bolster Systems. 
PASSIVE FIRE PROTECTION SURVEYS
This is essentially a fire-stopping survey. Fire stopping helps to prevent fires and smoke from spreading throughout your building and gives you time for a safe evacuation. Fire stopping is the most successful way of restricting fire damage (before the fire brigade arrive). Firestopping is vital in buildings where tenants' mobility is restricted, such as nursing homes, hospitals, or prisons.
Our team will inspect your building using a mobile application and then map the location of all walls and floors, schedule each fire-stopped area and take a record of when it was installed and what materials were used.
We offer a range of fire protection surveys, depending on the use and type of your building and your fire strategy. Get in touch today for a consultation.
Fire doors have a risk of getting damaged and therefore compromising the safety of your building. Fire Door Surveys inspect an existing fire door, to see its' condition and then give a result of pass or fail. If a door fails, we can provide a solution, such as repairs to bring the door back to good condition or recommending a new door for you to replace it with. We can also install a new fire door if needed. We will use a mobile app that will assist us when surveying each fire door. We can track every part of the fire doors history, from its' manufacturing to the lifespan.